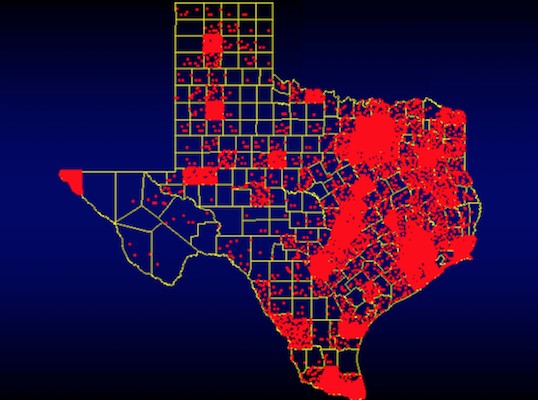 With little fanfare, in American cities outside New York and San Francisco, men and women fought heroic battles against politicians and government bureaucrats who refused to address the major public health crisis that was the AIDS epidemic. In Dallas, one such activist was Jamie Schield.
In October 2014, I visited Texas to do research for my book Righteous Rebels: AIDS Healthcare Foundation's Crusade to Change the World, which tells the untold story of the world's largest HIV/AIDS medical-care provider. AHF operates free HIV clinics across the United States, and when I went to a city, I wanted to learn about its history of AIDS activism. More often than not, it had never been recorded. When I spent time in Dallas and Fort Worth, I was referred to Schield, a widely respected man who started his activism in the mid-1980s.
Schield and I talked in his office in Fort Worth, where he worked as a government administrator for AIDS programs. He was amiable, smart, thoughtful, good-humored, and possibly a bit eccentric — his office was jammed with little snow globes and numerous tote bags from AIDS conferences he had attended.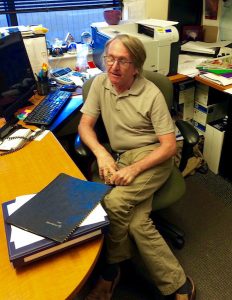 Schield was raised in Honolulu, Hawaii, and worked for years as a specialist who opened new TGI Fridays restaurants across the U.S. Then he took a sick friend to see a doctor in New York City. No one knew what ailed the young man. Within a year, he was dead from AIDS.
Schield was shocked, and soon quit his job at TGI Fridays, joining the Dallas Gay Alliance as a volunteer. It was a small, feisty gay rights organization that found itself swamped by calls from gay men needing AIDS-related services. The Alliance started to advocate on their behalf.
"The biggest thing for us was that we needed to get actively involved quickly," Schield recalled. "Some of the legislative things we needed to get changed in Texas."
One immediate problem was a little known rule in a state law that prohibited sodomy — and essentially blocked crucial funding to many groups helping AIDS patients.
Schield explained, "If you were an organization that had any kind of sodomy in your name, whether implied or truly there — like "gay" —  you were not allowed to apply for funding grants through the state of Texas.
"So any AIDS money that came through Texas, if you were a gay organization, you couldn't get the money. State officials always said it was never really enforced, but it was. It wasn't enforced against individual people, so they weren't running into bedrooms, but they were prohibiting groups who were 'promoting' sodomy — because it was technically a violation of the law. So we had to fight that rule and get it pulled away from the law."
In another instance, local government wanted to spend $25,000 to conduct a door-to-door survey with people living with AIDS. Dallas activists thought it was a total waste of money.
"We had a big battle against them doing that," said Schield. "'Why are you spending $25,000 on a survey when we have people sick?!'"
He continued, "In order to promote our issue, we went to the top of Parkland Hospital one night — they were going to announce in the morning that they were going to start this survey. We stayed up all night and took a bunch of dummies with us. During the press conference, we started throwing the dummies — to show that people were dying. We just destroyed the press conference, but we made our point."
Schield added, "They stopped the survey."
Then, more and more gay men began to die from AIDS. It caused a public backlash against the gay community, and gay men feared repercussions — which impacted AIDS activism in Dallas.
"We saw the Alliance membership start to decline," Schield recalled. "People didn't want to join once AIDS got way out there. So a lot of our focus became how do we do educate more on the fear thing. We spent a lot of time on that, and had pretty good successes."
One situation involved gay bars that didn't want condoms distributed or even seen.
"They didn't want a 'negative' message about AIDS in their fun bars where people drink," Schield explained. "We had to come up with a condom guerrilla group. They ran around with condoms and guerrilla attacked the bars. Just a mass takeover, and hand them out."
He added, "We had a lot of battles within the gay community as well as outside the gay community."
But through grit and constant advocacy, Dallas was well-positioned to receive more federal funding and quickly utilize the life-saving "AIDS Cocktail," which arrived in 1996.
"We wanted to shake up the establishment systems," said Schield, "and we had success with it."
Read "Righteous Rebels: AIDS Healthcare Foundation's Crusade to Change the World" and learn more about the global AIDS crisis.