Patrick Range McDonald is an author, journalist, and activist based in California. He has dedicated his career to holding the powerful accountable and giving voice to the voiceless.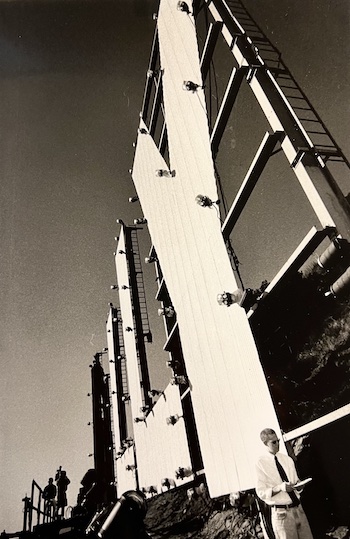 As an investigative reporter at L.A. Weekly, McDonald earned numerous awards, including "Best News Feature" and "Journalist of the Year" from the Los Angeles Press Club and the national "Public Service" award from the Association of Alternative Newsmedia.
As an author, McDonald co-wrote Los Angeles Mayor Richard J. Riordan's memoir, The Mayor: How I Turned Around Los Angeles After Riots, an Earthquake and the O.J. Simpson Murder Trial. With a foreword by President Bill Clinton, the book was a New York Times and Los Angeles Times best seller.
McDonald also wrote Righteous Rebels: AIDS Healthcare Foundation's Crusade to Change the World, the inspiring, untold story of the world's largest HIV/AIDS medical-care nonprofit that has saved countless lives around the globe.
In a review, The Lancet, the prestigious medical journal, wrote: "McDonald has managed a deft balancing act with this book: on one hand providing a fascinating inside view of a billion-dollar non-profit organization, while on the other hand providing a history of both the AIDS Healthcare Foundation and the AIDS crisis, full of human interest and compelling portraits of the major players in the organization. However, this book was written with a larger purpose in mind: to inspire readers to take action and to provide a 'blueprint for how anyone can absolutely change the world.'"
McDonald was the historical consultant for the documentary Keeping the Promise: AHF 30 Years, narrated by Oscar-winning actress Meryl Streep.
He is currently the advocacy journalist for Housing Is A Human Right, the housing advocacy division of AIDS Healthcare Foundation. For his work, McDonald received the "Best Activism Journalism" award from the Los Angeles Press Club. He also wrote a short book, Selling Off California: The Untold Story. It examines the powerful alliances and devastating policies that fuel the housing affordability and homelessness crises in California.
McDonald has also written for Politico, The Advocate, New Times – LA, and Westchester County Weekly, among other publications. He was born in Newark, New Jersey.