Patrick Range McDonald
Patrick Range McDonald is a best-selling author and award-winning journalist based in Los Angeles, California. He has dedicated his career to holding the powerful accountable and giving voice to the voiceless.
As a longtime staff writer at LA Weekly, McDonald earned numerous awards, including "Journalist of the Year" from the Los Angeles Press Club and the prestigious "Public Service" award from the Association of Alternative Newsmedia.
He received the Public Service award for an exposé about the severe slashing of the L.A. Public Library system's budget, which impacted students, immigrants, and senior citizens. The story outraged Angelenos, forcing L.A. politicians to place a relief measure on a citywide ballot. Voters approved the initiative, and library funding was restored. McDonald's news feature, "City of Airheads," was the key catalyst for that much-needed change.
As an author, Patrick Range McDonald co-wrote Los Angeles Mayor Richard J. Riordan's memoir, The Mayor: How I Turned Around Los Angeles After Riots, an Earthquake and the O.J. Simpson Murder Trial. The book was a New York Times and Los Angeles Times best seller.
He also wrote Righteous Rebels: AIDS Healthcare Foundation's Crusade to Change the World. McDonald reveals the inspiring, untold story of the world's largest HIV/AIDS medical-care provider. He traveled to six states and 14 countries on five continents to see AHF's life-saving work, finding that ordinary people with passion and tenacity can change the world.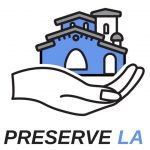 Coalition to Preserve L.A. is a citywide movement of concerned residents who believe in open government, people-oriented planning, equitable housing and environmental stewardship of Los Angeles through advocacy and empowering the community.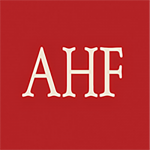 AIDS Healthcare Foundation is the world's largest HIV/AIDS medical-care organization. Founded in 1987 by Michael Weinstein and a group of friends in Los Angeles, it now provides free HIV/AIDS treatment to more than 600,000 clients in 37 countries. For nearly 30 years, AHF's mission has been to deliver "cutting-edge medicine and advocacy regardless of ability to pay."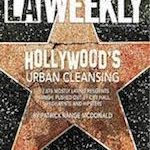 Founded in 1978, LA Weekly is one of the best alternative newspapers in the United States. The Weekly is widely respected for its award-winning coverage of news, arts, and culture. As a hard-hitting investigative journalist, McDonald covered government, education, the environment, and LGBT issues. He also wrote a column called "Queer Town." His work earned him the Los Angeles Press Club's "Journalist of the Year" award, the prestigious "Public Service" award from the Association of Alternative Newsmedia, the Casey Medal for Meritorious Journalism, and other awards.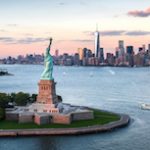 McDonald was born in Newark, New Jersey, and grew up in Newport Beach, California; Solebury, Pennsylvania; and Spring Lake, New Jersey. He attended Christian Brothers Academy in Lincroft, New Jersey, and earned a bachelor's degree in History from Fordham University in the Bronx. McDonald then received a graduate's degree in Magazine Writing from New York University. He interned at the Village Voice in New York City, and subsequently wrote for alternative weekly newspapers in New York and Los Angeles. McDonald was also a contributing writer at The Advocate, the nation's largest LGBT news magazine. In addition to his work at AIDS Healthcare Foundation and Coalition to Preserve L.A., he is pursuing magazine, book, and film projects.