Housing Is A Human Right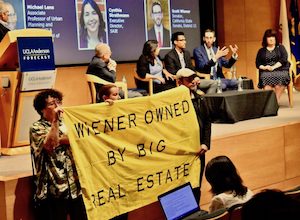 Patrick Range McDonald exposes California State Sen. Scott Wiener's troubling financial connections to Big Real Estate. Wiener pushes a harmful "trickle-down" housing agenda that activists say fuels gentrification and generates billions for his political patrons.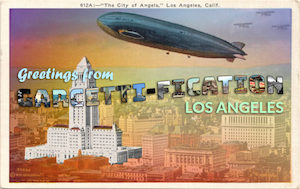 McDonald conducts a sweeping investigation about government-sanctioned gentrification in Los Angeles that's devastating middle- and working-class residents. Mayor Eric Garcetti stands at the center of this largely untold story. It's a must-read cautionary tale.
Winner of the "Best Activism Journalism" award from the Los Angeles Press Club.
L.A. Weekly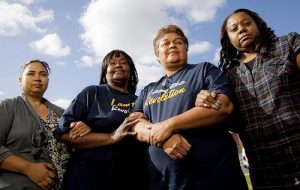 In Compton, California, McDonald embeds himself with parents and education reform activists as they attempt a heroic takeover of a failing elementary school through a cutting-edge state law known as the "Parent Trigger."
Winner of the Los Angeles Press Club's "Best News Feature" award and inspired the film "Won't Back Down," starring Maggie Gyllenhaal and Viola Davis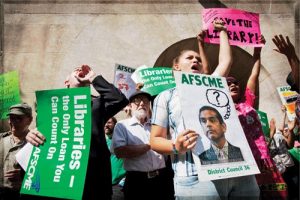 With Mayor Antonio Villaraigosa executing devastating budget cuts on the Los Angeles public library system, McDonald reveals that students, senior citizens, immigrants, the unemployed, and young people in working-class neighborhoods are suffering the life-altering consequences. Outraging the public, the investigative news story is credited for restoring funding for L.A.'s public libraries.
Winner of the Association of Alternative Newsmedia's "Public Service" award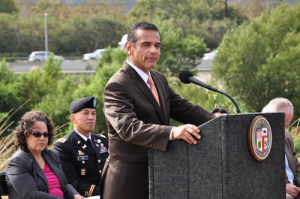 Through an exhaustive investigation of Antonio Villaraigosa's work schedule, McDonald learns that L.A.'s mayor spends the vast majority of his days on things that benefit him, not Angelenos — from posing for a wax museum sculpture to constantly leaving town to raise even more campaign cash. McDonald's shocking story rocks L.A. City Hall — and triggers a tidal wave of anger and disgust among the public.
Finalist for the Los Angeles Press Club's "Best News Feature" award.
Politico
L.A. Mayor Antonio Villaraigosa considered himself a talented leader. But McDonald explains his real legacy boils down to deep disappointment, unrealized potential, and brazen betrayal.
The Advocate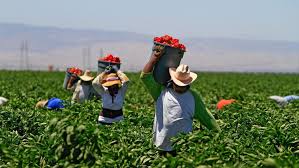 In the fields of central California, LGBT farmworkers face everything from unprovoked violence to unfair pay cuts. McDonald reports about how a grassroots legal project bravely fights for change.