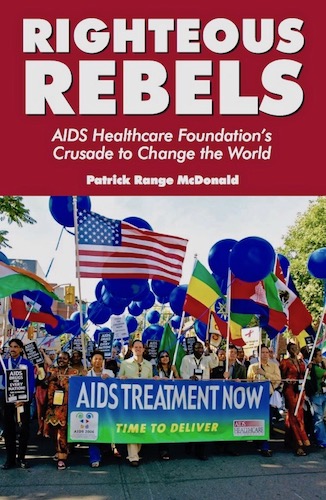 Righteous Rebels: AIDS Healthcare Foundation's Crusade to Change the World

In this riveting portrait of AIDS Healthcare Foundation, the world's largest HIV/AIDS medical-care provider, award-winning journalist Patrick Range McDonald reveals the nonprofit's unlikely rise from a feisty grassroots organization during the 1980s AIDS crisis in Los Angeles to its position today as an aggressive, global leader in the fight to control HIV and AIDS.
This untold story highlights AHF's bold history of activism, its hard-charging advocacy on behalf of vulnerable people, and its efforts to provide free HIV treatment and prevention services in more than 35 countries.
With unrestricted insider access, McDonald follows AHF for a year as it clashes with the Obama administration, the state of Nevada, and the World Health Organization. He interviews AHF's key players, including firebrand president Michael Weinstein, and travels to AHF outposts around the globe — from Miami to Uganda, Cambodia to Russia, Estonia to South Africa. Along the way, McDonald discovers that AHF is a passionate and tenacious "people power" organization that brings hope and change to nearly all corners of the world.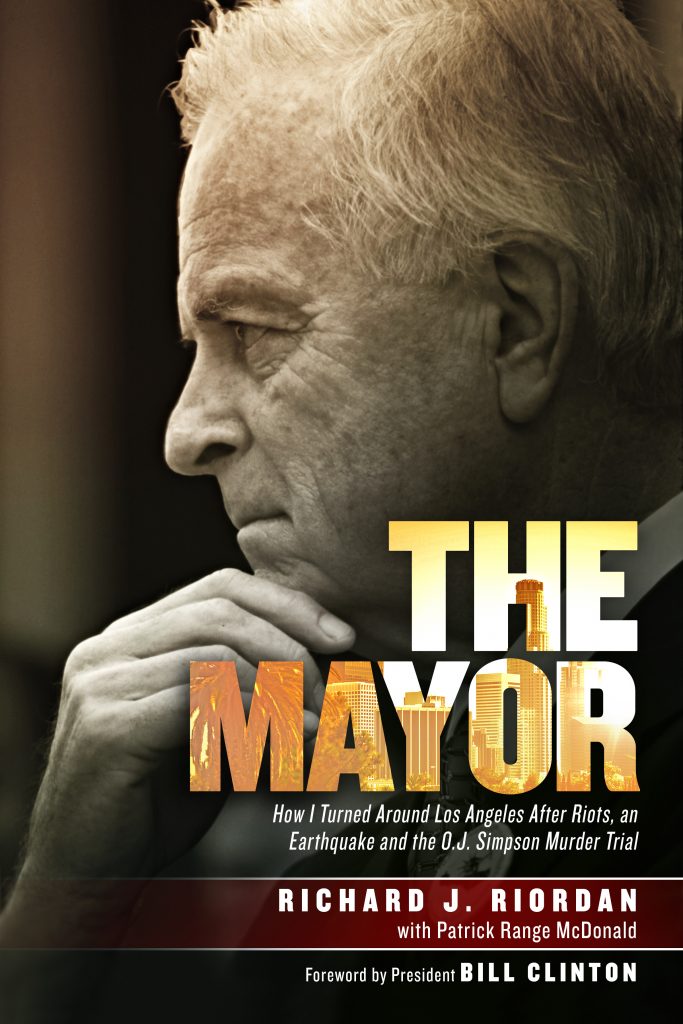 The Mayor: How I Turned Around Los Angeles After Riots, an Earthquake and the O.J. Simpson Murder Trial
Between 1993 and 2001, Mayor Richard J. Richard, a maverick multi-millionaire who championed pragmatism over divisive politics, pulled Los Angeles from the brink of collapse and turned around one of the world's most famous cities.
Riordan, a prominent philanthropist and non-ideological Republican who's pro-choice, pro-gay rights, and pro-immigration, was elected to office in the aftermath of the infamous Rodney King beating and subsequent 1992 L.A. Riots, which caused nearly $1 billion in property damage and took the lives of more than 50 people.
Racial tensions were running high, the economy was in the tank, and the city's crime and homicide rates grew out of control during the crack cocaine epidemic. And only a few months into Riordan's young mayoralty, L.A. appeared to be almost certainly doomed after the devastating 1994 Northridge earthquake rocked the city to its core. Yet in eight, short years, Riordan rebuilt and restored Los Angeles' greatness.