Righteous Rebels: AIDS Healthcare Foundation's Crusade to Change the World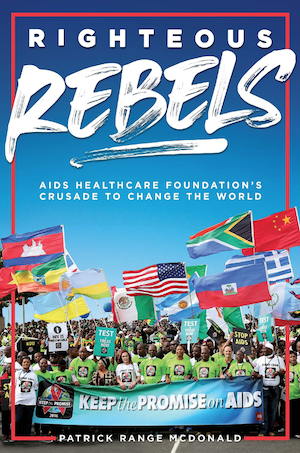 Patrick Range McDonald writes the inspiring, untold story of AIDS Healthcare Foundation, the world's largest HIV/AIDS medical-care nonprofit that has saved countless lives around the globe.
Righteous Rebels highlights AHF's cutting-edge medical services, its bold history of HIV/AIDS activism, and its heroic efforts to create a more healthy and just world.
With insider access, McDonald follows AHF for a year as it clashes with the Obama administration, the state of Nevada, and the World Health Organization. He interviews AHF's key players and travels to AHF outposts around the world — from South Africa to Cambodia to Russia. Along the way, McDonald discovers that AHF is a passionate and tenacious "people power" organization that brings hope and change to nearly all corners of the world. A new, updated version of Righteous Rebels is now available wherever good books are sold.
The Mayor: How I Turned Around Los Angeles After Riots, an Earthquake and the O.J. Simpson Murder Trial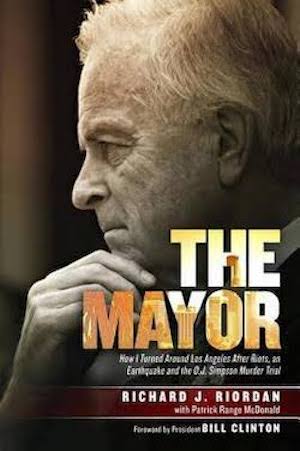 Between 1993 and 2001, Mayor Richard J. Richard, a maverick multi-millionaire who championed pragmatism over divisive politics, pulled Los Angeles from the brink of collapse and turned around one of the world's most famous cities.
Riordan, a prominent philanthropist and non-ideological Republican who's pro-choice, pro-gay rights, and pro-immigration, was elected in the aftermath of the infamous Rodney King beating and subsequent 1992 L.A. Riots.
Only a few months into Riordan's young mayoralty, L.A. appeared almost certainly doomed after the devastating 1994 Northridge earthquake rocked the city to its core. Yet in eight years, Riordan rebuilt and restored Los Angeles' greatness. Co-written by Patrick Range McDonald, the memoir was a New York Times and Los Angeles Times best seller.