DECEMBER 09, 2010
Education reform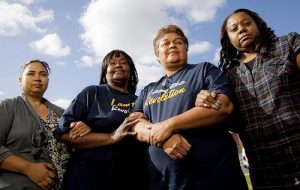 In Compton, California, parents and education reform activists attempt a heroic takeover of a failing elementary school through a one-of-a-kind, cutting-edge state law known as the "Parent Trigger."
Winner of the Los Angeles Press Club's "Best News Feature" award, and inspired the film "Won't Back Down," starring Maggie Gyllenhaal and Viola Davis
SEPTEMBER 10, 2008
Politics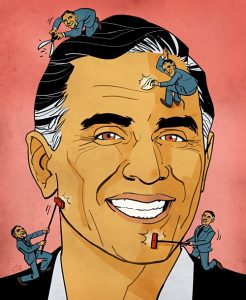 From posing for a wax-museum sculpture of himself to accepting numerous fluffy media interviews to flying out of town to raise campaign cash, L.A. Mayor Antonio Villaraigosa spends the vast majority of his work day on things that benefit him. A 55-year-old politician who considers himself a man of the people, Villaraigosa is instead turning out to be the All-About-Me Mayor.
The eye-popping, widely-read news feature about Villaraigosa's work schedule rocked L.A. City Hall
SEPTEMBER 16, 2010
Politics, Government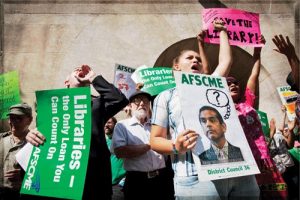 Mayor Antonio Villaraigosa executed an unprecedented, and punishing, raid on Los Angeles public libraries. He convinced the City Council to close the city's central and eight regional libraries on Sundays, then slashed $22 million from the 2010-11 budget and closed all 73 libraries on Mondays. Library officials say as many as 15,000 youths — plus an untold number of adults — had been turned away every closed day during the summer.
LA Weekly revealed that Los Angeles joined the dying city of Detroit as the only significant U.S. municipality to close down its entire library system twice weekly — and students, senior citizens, immigrants, the unemployed, and young people in crime-plagued neighborhoods suffered the consequences.
Winner of the Association of Alternative Newsmedia's "Public Service" award
From his view at the White House, President Barack Obama called L.A. Mayor Antonio Villaraigosa "one of the finest leaders we have in this country." But that's not exactly how it looks to many Angelenos. Villaraigosa's actual legacy boils down to three things: deep disappointment, unrealized potential, and brazen betrayal.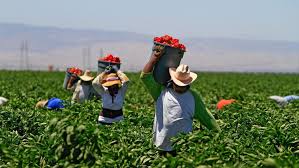 In the broccoli and strawberry fields of central California, LGBT farmworkers face everything from unprovoked violence to unfair pay cuts simply for being who they are. Here's how one woman and a cutting-edge legal project are leading the fight for justice.