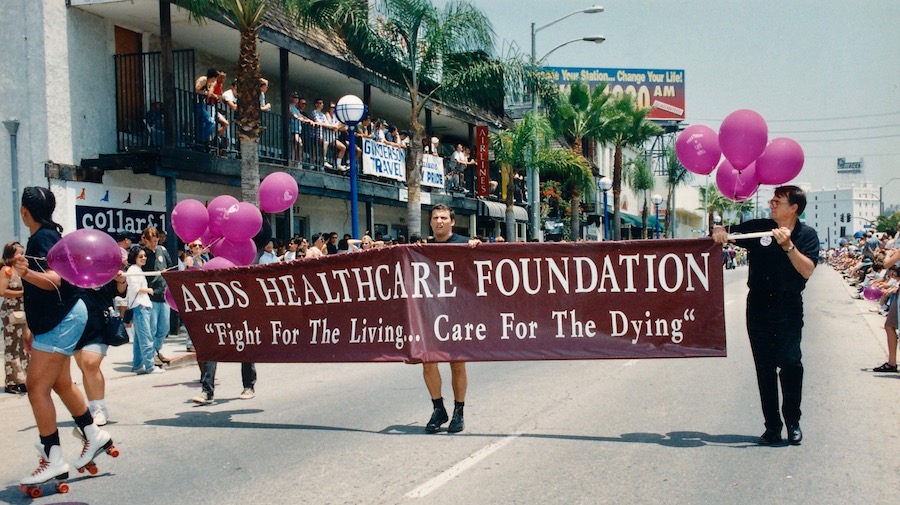 Keeping the Promise: AHF 30 Years, a documentary that explores the life-saving work of AIDS Healthcare Foundation, premieres at the Cinerama Dome in Los Angeles on October 19. Best-selling author and award-winning journalist Patrick Range McDonald served as the historical consultant for the film.
McDonald, who wrote Righteous Rebels: AIDS Healthcare Foundation's Crusade to Change the World, worked closely with Foxhound Productions to bring AHF's story to the screen. Oscar-winning actress Meryl Streep narrates the film.
AHF was founded by a handful of friends in Los Angeles in 1987, providing housing and medical services to terminally ill AIDS patients. The organization now operates in more than 40 countries and cares for more than 820,000 patients, providing free HIV treatment and prevention services. It has saved countless lives around the globe.
With Righteous Rebels, McDonald was the first to document AHF's inspiring story. The Lancet, the prestigious medical journal, praised the book: "McDonald has managed a deft balancing act with this book: on one hand providing a fascinating inside view of a billion-dollar non-profit organization, while on the other hand providing a history of both the AIDS Healthcare Foundation and the AIDS crisis, full of human interest and compelling portraits of the major players in the organization."
Keeping the Promise examines key milestones in AHF's history — from advocating for dying AIDS patients as a grassroots organization to expanding into South Africa against the wishes of the government to providing medical services in underserved, forgotten areas of the world. McDonald helped write the script and provided research and other support.
The documentary will be shown worldwide in countries that AHF operates in.