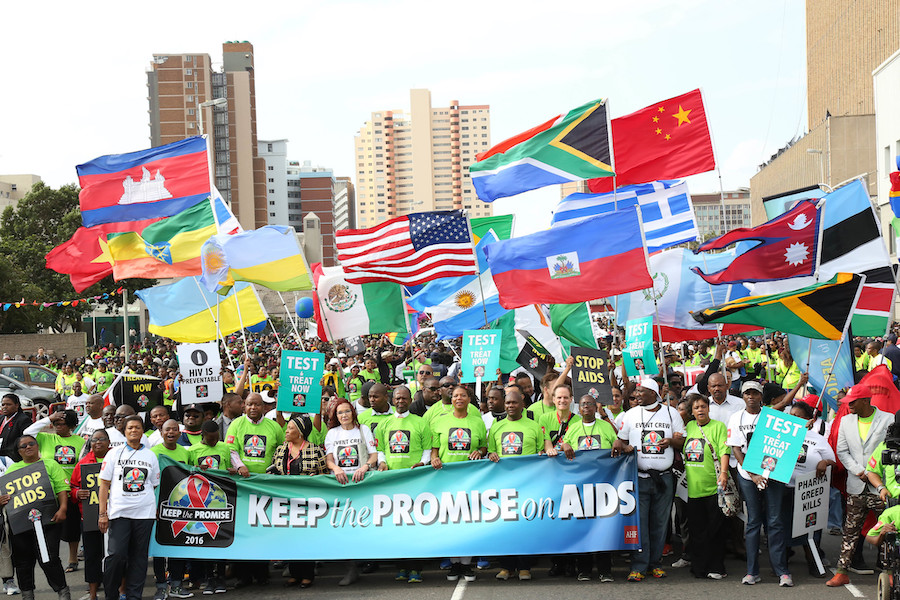 An updated edition of Righteous Rebels: AIDS Healthcare Foundation's Crusade to Change the World has been released by Rare Bird Books. The critically acclaimed book by Patrick Range McDonald reveals the inspiring, untold story of AIDS Healthcare Foundation, the world's largest HIV/AIDS medical-care nonprofit. Based in Los Angeles, AHF operates in 45 countries and serves more than 1.6 million people, saving countless lives around the globe.
Righteous Rebels was first published in 2016, and was hailed by The Lancet, the prestigious global medical journal. Reviewer Robert Stirrups wrote: "McDonald has managed a deft balancing act with this book: on one hand providing a fascinating view of a billion-dollar nonprofit organization, while on the other hand providing a history of both the AIDS Healthcare Foundation and the AIDS crisis, full of human interest and compelling portraits of the major players in the organization."
For the updated edition, McDonald writes an afterword that provides an update of AHF's work since 2014, including the organization's new housing provider division and its cutting-edge advocacy during the COVID-19 pandemic. Color photos have been added to the book, and it's now released as a hardcover. Rare Bird Books, which is also based in L.A., is the publisher.
"I'm very excited about the new edition," says McDonald. "I made some revisions, so the book reads better than ever. Rare Bird also produced a beautiful book, and AHF's story continues to be relevant and important."
McDonald adds, "Working on this book changed my life for the better in so many ways. The main thing was that it was extraordinarily inspiring to see people all over the world come together, push back against indifferent governments and greedy corporations, and win, creating a more just and caring world. It's the ultimate feel-good story, and I believe the book can change readers' lives for the better, too."
Righteous Rebels can be found at Amazon, Rare Bird Books, and independent bookstores across the country.