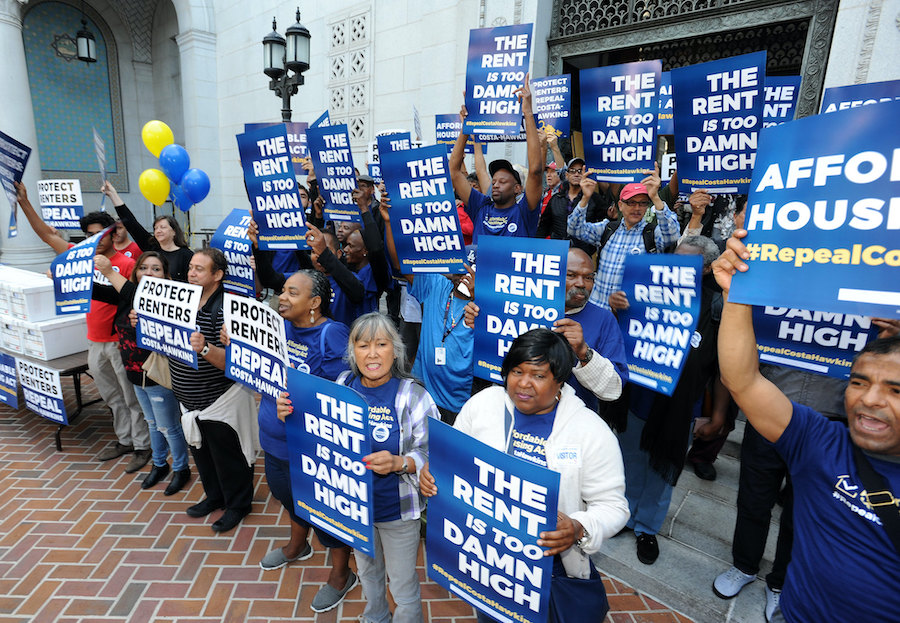 Selling Off California: The Untold Story has been chosen as a finalist for a Los Angeles Press Club award. The must-read book exposes the powerful alliances and devastating policies that fuel the housing affordability and homelessness crises in the Golden State. It was written by Housing Is A Human Right's award-winning advocacy journalist Patrick Range McDonald.
The annual SoCal Journalism Awards organized by the Los Angeles Press Club is a prestigious event that receives thousands of entries from major news outlets and alternative news and entertainment media in the Los Angeles area. The competition includes the Los Angeles Times, Bloomberg News, the Hollywood Reporter, KNBC TV, the University of Southern California, Rolling Stone, and many others.
In 2020, Patrick Range McDonald won the L.A. Press Club's "Best Activism Journalism" award for his 2019 investigative report on Los Angeles' gentrification crisis, titled "The Garcetti-fication of Los Angeles: A Gentrification Cautionary Tale." It was published on the Housing Is A Human Right website.
For Selling Off California, McDonald exposes the harmful, self-serving agendas of key politicians, YIMBYs, and Big Real Estate, which have triggered skyrocketing rents, higher eviction rates, gentrification, and worsening homelessness.
He said about the book, "We're aiming to shine a light on the truth and empower people by giving them essential information. Once we understand the true lay of the land, we can successfully fight back – and work to pass policies that help the poor and middle and working class first and foremost."
Selling Off California is a concise and compelling read at 93 pages. It can be downloaded for free in PDF format at the Housing Is A Human Right website.
For the L.A. Press Club awards, Selling Off California was nominated for "Best In-House or Corporate Publication." McDonald's competitors in that category include USC Dornsife Magazine and LMU Magazine, which are published by the University of Southern California and Loyola Marymount University, respectively. The universities are among the top colleges in the United States.
The winner will be announced on Sunday, June 25, at the 65th Annual SoCal Journalism Awards Gala in Downtown Los Angeles.