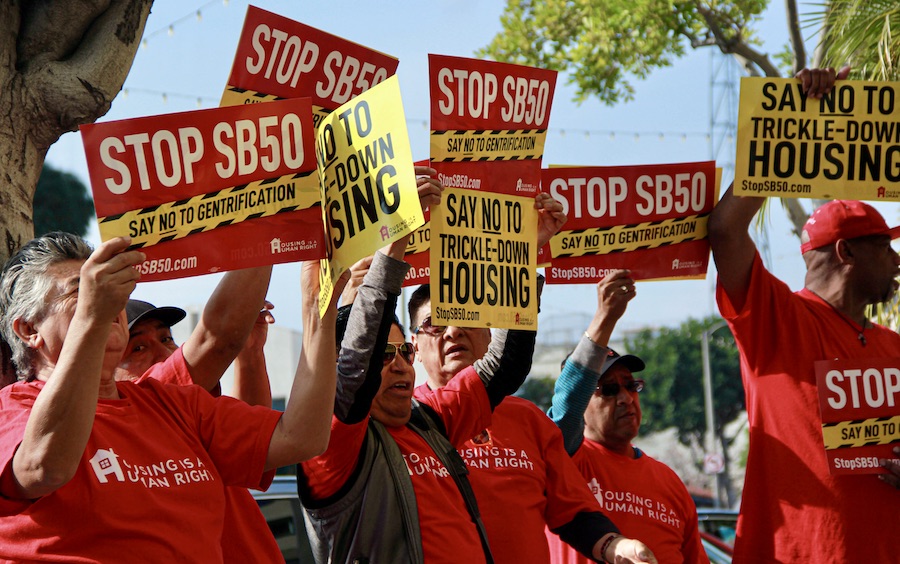 Patrick Range McDonald, the award-winning advocacy journalist for Housing Is A Human Right, has written a new book: Selling Off California: The Untold Story. It's a must-read for understanding the powerful alliances and devastating policies that fuel the housing affordability and homelessness crises in California and around the country.
"We're aiming to shine a light on the truth and empower people by giving them essential information," McDonald writes in the book. "Once we understand the true lay of the land, we can successfully fight back — and work to pass policies that help the poor and middle and working class, first and foremost."
He adds, "If we don't, Big Real Estate, the ultimate power in the triumvirate, will continue its destruction."
Available for free in PDF format, Selling Off California focuses on Los Angeles Mayor Eric Garcetti and California State Sen. Scott Wiener, detailing how they implement Big Real Estate's greed-driven agenda on the local and state levels to squeeze as much profit as possible out of California renters – with disastrous consequences for the poor and middle and working class.
In addition, the book reveals how YIMBYs vigorously carry out the real estate industry's destructive trickle-down housing push.
With a gripping narrative, Selling Off California gets to the heart of the matter in only 86 pages. It ends with profiles of several housing justice activists, who explain the street-level damage caused by Big Real Estate and its allies, and a "Call to Action," which demands progress for everyone, not just the monied elite.
"Politicians must act, implementing solutions that help the community as a whole," McDonald writes. "Progress is not progress if everyone is not included in that progress."
Packed with deft analysis and illuminating research, Selling Off California is a compelling cautionary tale that applies to the entire United States. Anyone can download and read the book for free by clicking on this link: Selling Off California: The Untold Story.